BTEC Level 5 Professional Diploma in Soft Tissue Therapy
Are you looking for a qualification in soft tissue therapy that will enable you to establish yourself as a professional soft tissue therapist? 
Whether you are leaving a military career, you're an elite athlete looking to add a vocational skill, a working professional looking for a career change, or a student looking to gain a professional qualification, we offer a fully accredited course in a fun but professional learning environment.
On completion of this course our students are able to apply for full membership of, amongst other professional bodies, the SMA (The Association for Soft Tissue Therapists) and the ISRM (Institute for Soft Tissue Therapists).
At OSSM we ensure that students not only gain a professional qualification, but also learn how to establish their own independent soft tissue therapy practices.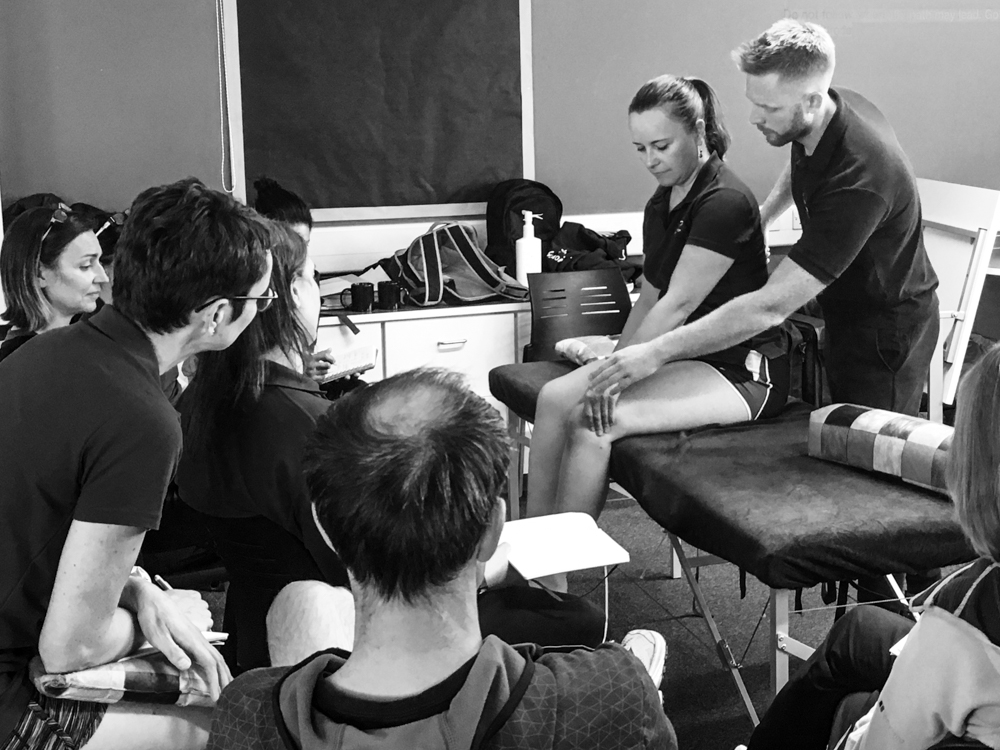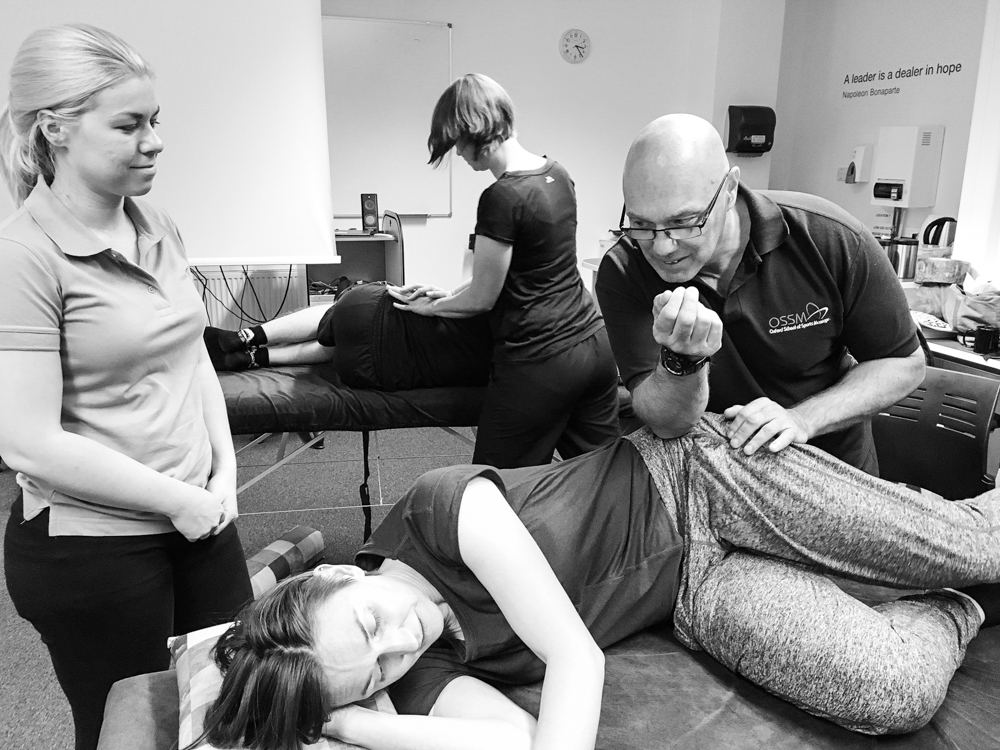 BTEC Level 5 Professional Diploma in Soft Tissue Therapy
Our 10 month course provides students with the skills necessary to work independently as soft tissue therapists.  The diversity of the course will allow our graduates to work in many areas of sport at the highest level, as well as with the public in general.
Soft tissue therapy/sports massage is the scientific manipulation of soft tissue for injury prevention and therapeutic purposes involving the restoration to normal functional activity of the various structures of the body.  It is used to help prevent injuries, to prepare the body for athletic activities, and to maintain it in optimal condition.  Sports massage can be used in the conditioning and training phases of sport: pre-, inter- and post-competition, and post travel.
This diploma course covers all the essential skills necessary to become competent at treating a wide variety of musculoskeletal problems ranging from common postural dysfunction to sports injuries – students learn general massage techniques, soft tissue release, muscle energy technique and neuromuscular techniques.  Level 5 provides the student with an understanding of the underpinning knowledge necessary to apply these techniques to the patient correctly.  As part of the course students will cover postural assessment and joint assessments – both vital components in drawing up treatment plans.
OSSM understands the need for properly trained practitioners and our high quality diploma reflects this need.
Entry Requirements:
An acceptable basic massage qualification or attendance at an OSSM Introductory Massage Course
Ideally have 4 GCSEs and an
A-Level or equivalent
Please get in touch if you'd like to talk through your eligibility for the course: we welcome students of all ages and abilities
Course Price
Payment in full:  £2,950
Instalments:  Pay a £600 deposit followed by 10 monthly payments of £239 (total cost £2,990)
This course appeals to students of all ages and from all walks of life.  Whether you are looking to gain your first professional qualification as a school-leaver, are a recent university graduate wanting vocational training, or are ready for a career change later in life, this diploma can enable you to achieve your goals.
Each course has one assigned tutor to support your personal development throughout, alongside other senior and assistant tutors. 
Our students have access to a video library with over 50 videos covering all aspects of our course. They provide great additional support to the classroom experience but do not replace any hands-on classes.
Many of our graduates work in multi-disciplinary clinics alongside other therapists, or set up their own clinics.  The diversity of this course will give you the skills to treat the general public suffering from musculoskeletal problems, as well as those with sports injuries – and working for yourself gives the freedom to fit work around your life instead of the other way round!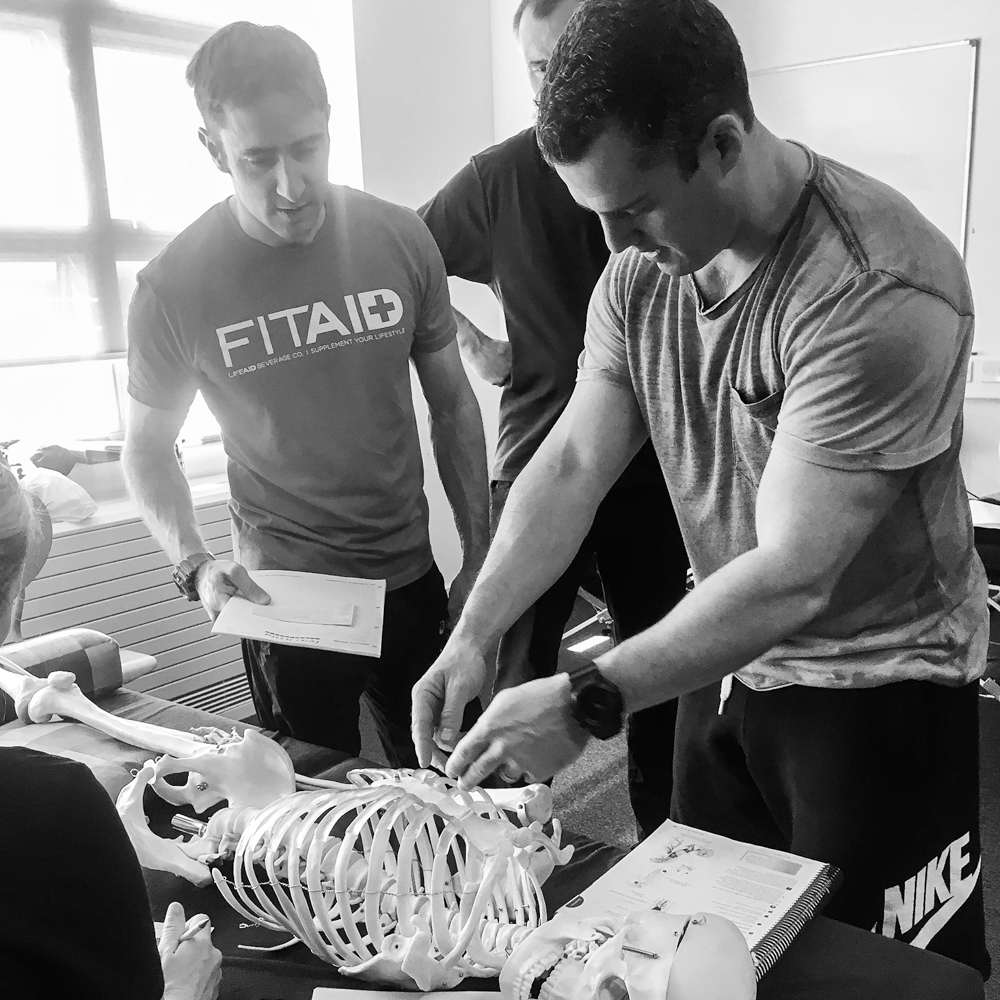 We are accredited by the ISRM as a training provider
Our course is externally validated by BTEC through the ISRM, and graduating students will be awarded the Level 5 BTEC Professional Diploma in Soft Tissue Therapy
On completion of this course students will be able to apply for full membership of both the Sports Massage Association and the ISRM
What to expect on the course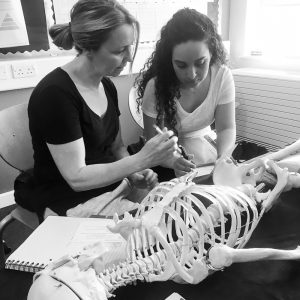 Students on the BTEC Diploma Course learning about bony prominences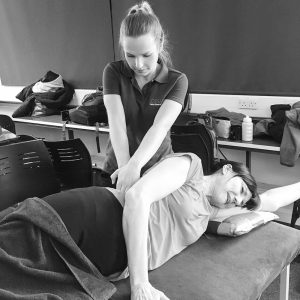 Student practicing Soft Tissue Release techniques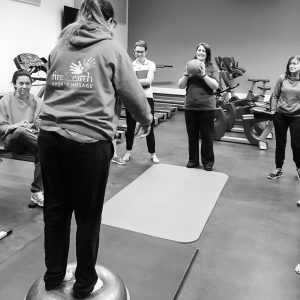 Students learning about lower limb proprioception rehabilitation
BTEC Diploma
Sep 2023-Jun 2024
BTEC Diploma
Mar 2024-Dec 2024
COURSE CODE PT56
COURSE CODE PT57
Weekend 1
16/17 Sep 2023

2/3 Mar 2024

Weekend 2
7/8 Oct 2023
23/24 Mar 2024
Weekend 3
4/5 Nov 2023
20/21 Apr 2024
Weekend 4
25/26 Nov 2023
18/19 May 2024
Weekend 5
16/17 Dec 2023
15/16 Jun 2024
Weekend 6
13/14 Jan 2024
6/7 Jul 2024
Weekend 7
10/11 Feb 2024
27/28 Jul 2024
Weekend 8
9/10 Mar 2024
7/8 Sep 2024
Weekend 9
13/14 Apr 2024
28/29 Sep 2024
Weekend 10
11/12 May 2024
26/27 Oct 2024
Weekend 11
8/9 Jun 2024
16/17 Nov 2024
Weekend 12
29/30 Jun 2024
7/8 Dec 2024
Office Address:
Oxford School of Sports Massage
Rutland House
22 Chandos Road
Buckingham
MK18 1AH 
Teaching Venue:
Oxford Academy
Sandy Lane West
Oxford
OX4 6JZ