Welcome to the Oxford School of Sports Massage
OSSM is a specialist school with a 16 year history of delivering high quality soft tissue therapy courses accredited by the ISRM (Institute for Soft Tissue Therapists).  Our 10 month BTEC Level 5 Professional Diploma in Soft Tissue Therapy enables our students to gain the skills required to set up their own independent practices, providing soft tissue therapy and sports massage to a wide range of clients.  
We enjoy working with students of all abilities and experience and, as a family run business, we take pride in offering a personal and friendly approach to all our students.
In addition to the diploma course we offer introductory massage weekends and a number of CPD workshops, details of which can be found on our Courses page.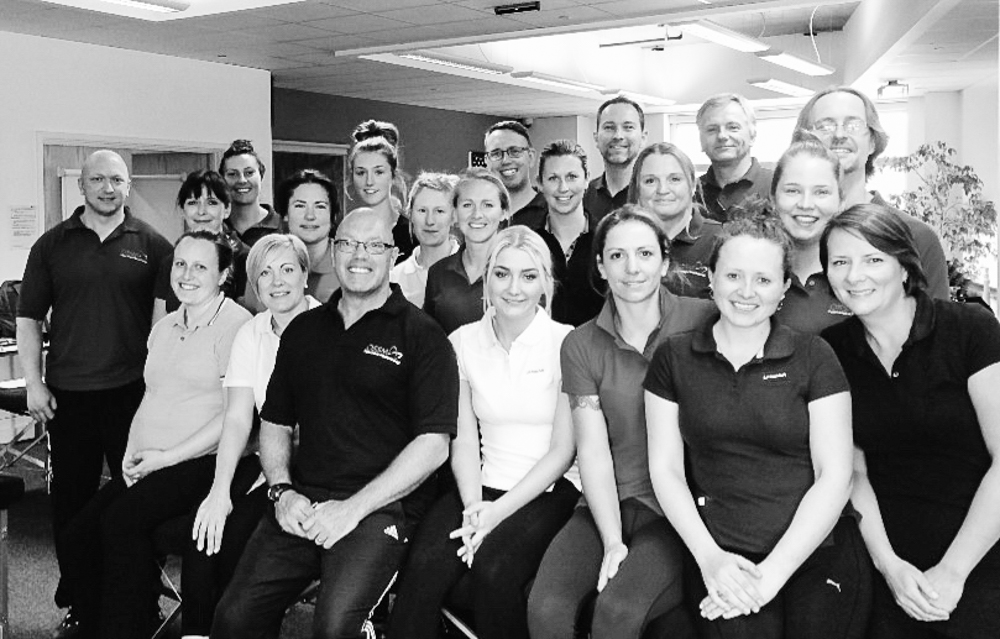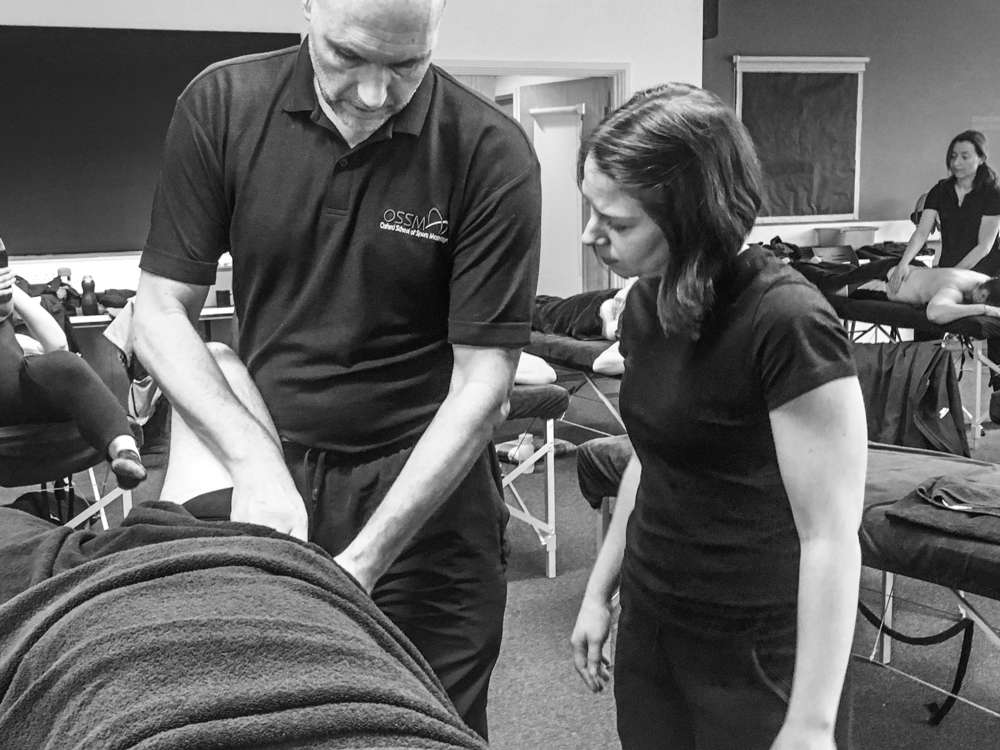 Upcoming Diploma, Introductory and CPD Courses
Interested in joining us?  Here are our upcoming course start dates:
You can get a professional qualification in 10 months
Weekend courses allow you to study around a full-time job or other life commitments
The diploma course is made up of 12 teaching weekends spread over 10 months, and our teaching days run from 10.00 am to 5.00 pm
OSSM is accredited as a training provider by the ISRM (Institute for Soft Tissue Therapists)
The course is externally validated by BTEC and on completion students will be awarded a BTEC Level 5 Professional Diploma in Soft Tissue Therapy
We encourage a fun but professional learning environment and welcome students of all ages and experiences
We support and nurture our students towards gaining their qualifications and to set up as professional practitioners
Our students make strong bonds with each other and support each other after graduation too
Each course has one assigned tutor to support your personal development throughout the course, as well as a number of other senior and assistant tutors 
Instruction videos of the advanced techniques taught are available online
At OSSM we pride ourselves on offering a good tutor to student ratio during all practical sessions, allowing more time to spend with each student in developing the hand skills necessary to become a competent practitioner
We offer interest free installment payments and our fee covers both tuition and examination fees
Most students who complete the course are able to pass their final assessments first time, but for those who don't we offer one to one support to enable them to successfully re-take their exam
Our Student Success Stories
I was a primary school teacher for 5 years before I decided to study the BTEC Level 5 qualification with OSSM. I wanted to utilise my Sport and Exercise Science degree and to become my own boss and to move away from the long hours and poor work-life balance that I had as a teacher. I've now set up my own business working from home by converting my garage into a clinic. The tutors at OSSM are awesome and I'm really excited to have been invited back to work as an assistant tutor to help on some of the training weekends.
For anyone thinking of taking the course, I would say that it is hard work: you need to be able to focus and revise and study and also fit the practice hours in. If you're passionate enough and want it enough, you will find a way to make it work for you. Don't stay stuck in a job that doesn't make you happy – do something about it: it's definitely worth it in the end!
Before enrolling on the course I had to think about the financial implications: both the cost of the course and the fact that I would need to scale down my hectic work schedule to be able to attend weekend lectures and complete assignments.  Also, at 50, would I be able to return to study?  What about the upheaval and risk of changing career in my 50s. Would my body be able to cope with the physicality of being a therapist?
Two years on and I now have my own business 'Mending Muscles'.  I treat approximately 20-25 clients a week, some sporty, some postural, some injury, some maintenance and I get new clients every week from referrals and from Google.
OSSM helped me achieve my goals because, from day 1, the course and tutors gave me the confidence to know that once out in the tough marketplace I really would be amongst the elite, both with regard to my knowledge and to my approach to solving clients' issues.
To anyone thinking of studying with OSSM I would say it's never too late – a course like this can totally change your life, like it has mine and I was over the magic half a century!"
After finishing a sports science diploma I realised the sports massage aspect was the most enjoyable part and I wanted to develop my knowledge and skillset further in this industry.  I really enjoyed how practical the course was, and that you were given time to go away and practice new techniques at your own pace, as opposed to the quick 6 week sports massage courses offered elsewhere.
Following on from studying with OSSM, I went on to do the Football Association (FA) Diploma in the Treatment and Management of Injuries. This then lead me into the start of an 8 year career in professional football working with Forest Green Rovers and Cheltenham Town FC.  I left football to set up and develop my own clinic in Gloucestershire.  Highlights have included being part of the sports massage team that supported the New Zealand All Blacks during their successful Rugby World Cup campaign in 2015, and looking after other rugby union sides including England, South Africa and Argentina; and rugby league sides England and New Zealand.
The diploma course changed my life in so many ways, bringing new people, places and personal satisfaction into it.
The Oxford School of Sports Massage is accredited as a training provider by the Institute for Soft Tissue Therapists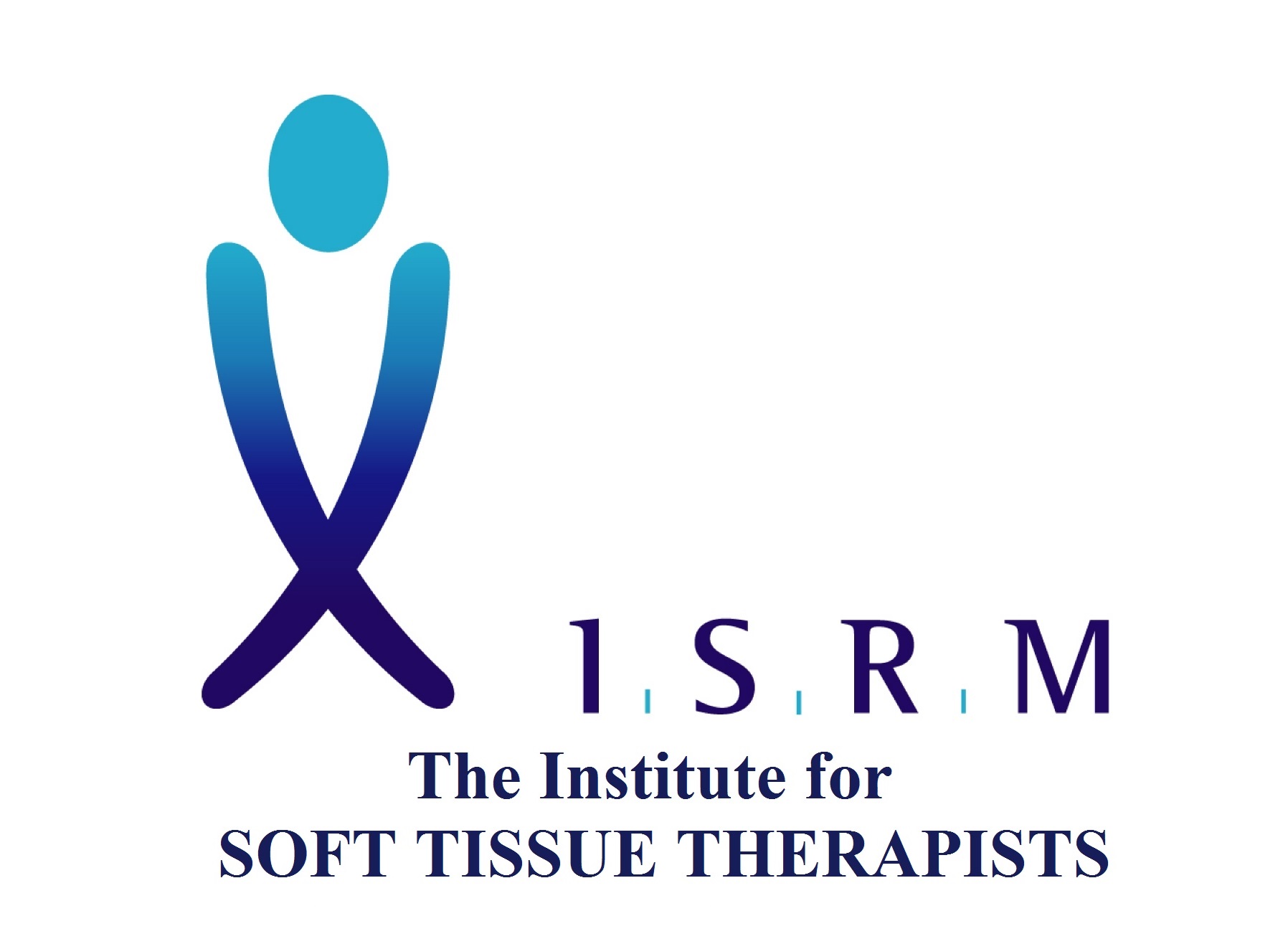 Office address:
Oxford School of Sports Massage
Rutland House
22 Chandos Road
Buckingham
MK18 1AH
Tel: 07590 047076
Email: info@ossm.co.uk


Teaching venue:
Oxford Academy
Sandy Lane West
Oxford
OX4 6JZ
FREE PARKING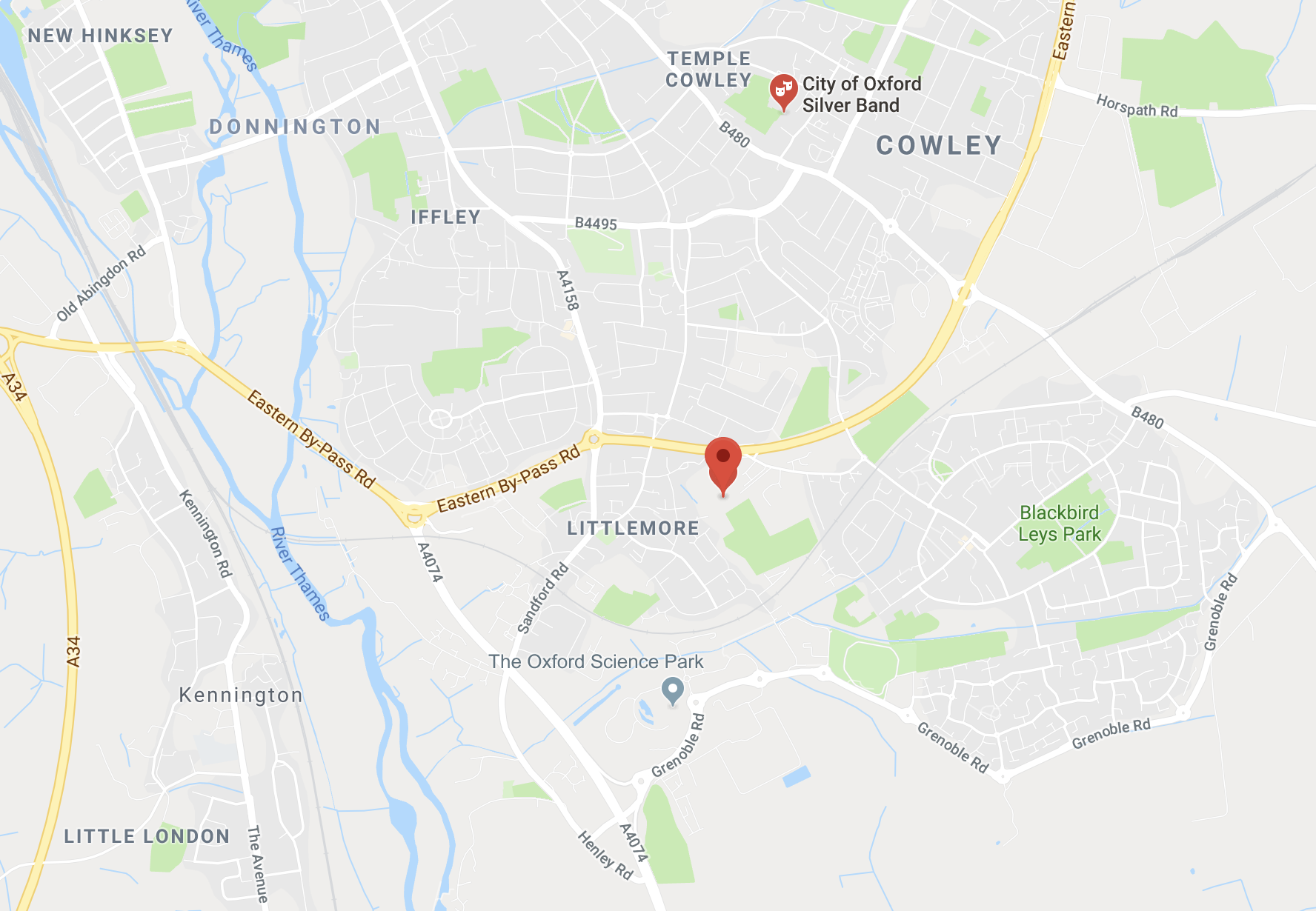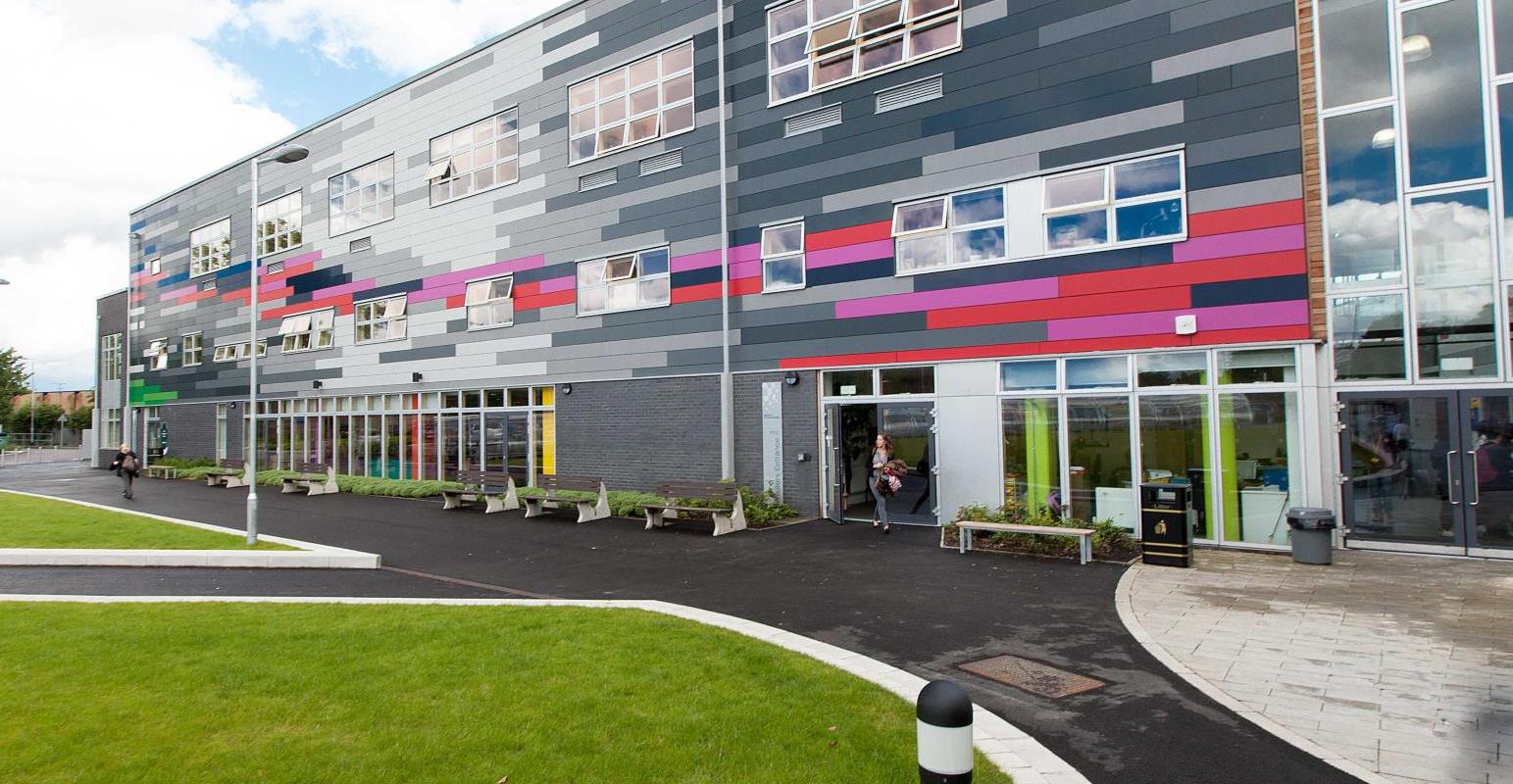 Registered office – Rutland House, 22 Chandos Rd, Buckingham MK18 1AH. Registered in England No. 5153652 PTS Ltd is now trading as OSSM
Office Address:
Oxford School of Sports Massage
Rutland House
22 Chandos Road
Buckingham
MK18 1AH 
Teaching Venue:
Oxford Academy
Sandy Lane West
Oxford
OX4 6JZ